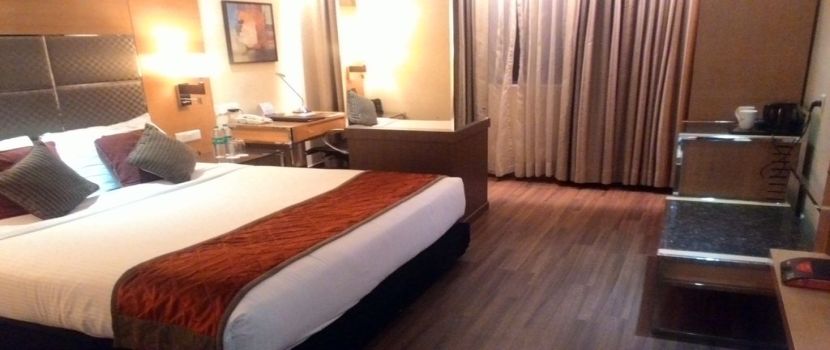 Ladakh, the brown mountains and valleys with crystal water is the dream destination for everyone. Be it honeymoon couples, families, friend groups or individuals, everyone would enjoy a memorable trip to this union territory of India. When you are going to plan a 7-10 days' vacation trip to your dream destination, it's obvious that you will want to make sure that everything happens in a hassle-free way. And, for that, booking in advance is the safest option. Apart from booking transports, selecting hotels for stay and choosing meal options will keep you relaxed during your trip.
But if you need to cancel your trip for any reason, your Ladakh hotel room booking, flight tickets, etc. in advance, will go into the bay!
This article aims to put the entire focus on some important travel trips for visiting Leh Ladakh without wasting a single penny of your hard-earned money.
1. What is the right time to travel?
Do not travel in the peak season! Traveling in quite off-beat seasons like April - May or August – September i.e. when the peak season is just about to start or end is advantageous to cut your budget. This may get you some lower-priced on spot bookings. Also, less crowded lets you enjoy the places in a comfortable manner.
2. How to cut the budget on your stay?
It is always better to share a room within 3 to 5 people who are traveling in a group. This way the room price will be shared between 3 – 5 people. In the same way, bike/ taxi fares will also be shared. Remember self-driving is always the most flexible and cheapest option to travel. Cutting down your travel cost matters the most on a trip to Leh Ladakh.
3. On the spot deals
You need to keep in mind that the valleys of Spiti and Ladakh are filled with uncertainties like landslides, roadblocks, health issues, etc. If you have pre-booked your hotel rooms, it means, for any reason you need to be present at the place on time. So, try to grab on the spot deals. Read below.
4. Wisely choose your place of accommodation
You can make online Ladakh hotel booking in advance. Otherwise, the alternative option is to avail of the homestays in Ladakh & Spiti. Such accommodation options are well versed with comfortable beds, clean rooms, and hygienic western toilets. Keep in mind, in every location on your way to Leh Ladakh, you will require to stay for a night only.
5. Widely choose eating places
Have your meals at the local dhabas or primary restaurants, these are some good options for saving money. This way you will also get the chance to eat local and fresh food in general. Give a chance to your taste buds to eat some local Tibetan food.
6. Make payments for individual meals
When you are traveling in a group, all the group members/ number of families usually share the entire budget of the Leh Ladakh tour and so the cost of the meals. Paying on the table on an individual basis will help in saving money.
7. Plan in advance for traveling through the air
Current air tickets always cost higher, especially during the peak seasons. So, you may skip booking Ladakh hotels online in advance but should not forget booking advanced air tickets. It is true especially for Leh Ladakh as the airfares may get doubled during the seasons.
Getting in Ladakh in a group is a bit easier as many people have a similar mindset and they look forward to meeting new travel partners to share some cultural values and budget of the cost. If you do not have your own group members, search online for travel partners!